This will be a great seminar to attend.
BEN RHODES
Instructor Rhodes is a militar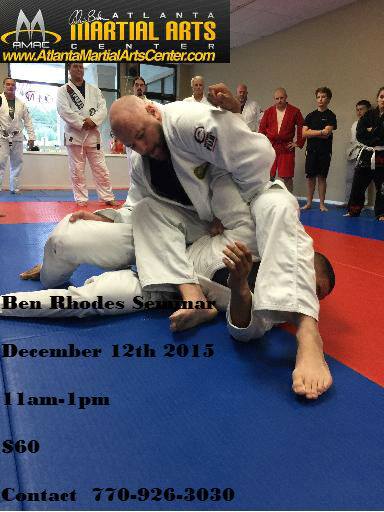 y and police veteran, and continues to serve his community and his country in many ways. Active not only in operational status but also active in training both the military and law enforcement communities. He is never afraid to make a stand for what is right and just. His reputation is that of a very kind and giving individual; and his loyalty and dedication to the people is uncompromised.
Rhodes is proud to be part of the Pedro Sauer Association, and is honored to be part of the Gracie Jiu Jitsu Community. He has been blessed with many high level instructors throughout his career and continues to train with the likes of Grand Master Relson Gracie, Masters Rickson and Royler Gracie, Master Pedro Sauer, and Professor Luis Heredia.
He is a Black Belt in Gracie Jiu Jitsu Under Master Pedro Sauer and also Endorsed as a Black Belt by Grand Master Relson Gracie, as well as endorsed as a Black Belt by The Jiu Jitsu Global Federation and Master Rickson Gracie.